New khan is a transport company in Pakistan founded in 1956. Started its operations by single Leyland bus New Khan expanded its business shortly after with Starliner buses of Hino. New khan is the Provider of modern transportation services. New Khan has offered a full range of transportation and logistics services to meet all the needs of modern businesses along with our versatile and dynamic fleet. As a dynamic modern transportation company with a strategic location based in Lahore and extend network affiliates in Multan, Sargodha,Mianwali,Rawalpindi,Dera Ismail Khan,Dera Ghazi Khan,Peshawar,Tounsa, Bahawalpur,Chasma,Quetta,Isakhel,Kot-Mithun,Rajanpur.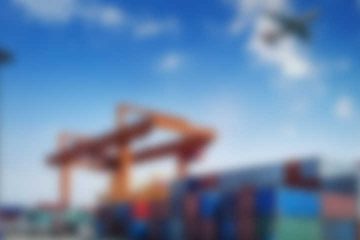 We provide logistic services in the nation, whether it is freight transportation, supply chain solutions, warehousing and distribution, customer resource area services, customs, security and insurance, temperature controlled logistics, industry …
Team of cargo experts are always available to help you with any queries you might have, or if you want to consult in length your logistic requirements. We would study your requirements and provide you with a quote that would not only suit your …
New Khan Transport (NKT) is a transport company founded by Amir Abdullah Khan Rokhri (Late) in 1956. New Khan is the oldest and one of the biggest transport company of Pakistan started operations with Leyland Bus of Rover Group UK. New Khan started its business with the vision of providing safe, comfortable and economical means of travel to the people of Pakistan. With this aim in view, we introduced night traveling for the first time in Pakistan in 1960, giving the people a choice of more traveling hours, through this revolution in the transport industry we bring the customer's satisfaction level to extreme, night service was highly appreciated by the customers. New Khan provide safe, reliable, continuous, and cost effective service through a strong support team of Transportation. New khan is one of top line passenger Transport Company in the country. In start the fleet was of non-AC buses only.
New Khan is the pioneer in providing Air Conditioned (AC) transport facility to the general public and started new AC bus service in 1983 by the name of New Khan Road Runners (NKRR). Later on the charge was taken by Amir Hayat Khan Rokhri (Late). New khan takes pride in being one of the largest and still the fastestluxury transport network in the country. So that, wherever you want to travel, New Khan Road Runners are there to take you destination in absolute comfort and safety. The AC Bus service were started with Hino's Starliner, and AC Coasters. Later the world's most luxurious vehicles Mercedes-Benz was made part of fleet as well, Mercedes Benz Marcopolo and Mercedes Benz Mb140.
In 1999 Government of Punjab invited New Khan to operate urban transport in Lahore City. New khan started its 3rd variant of passenger transport service by introducing New Khan Metro BusService, it was Intra-City bus service operating within the city of Lahore. We had the largest fleet of 264 Hino buses operating on 9 different routes in Lahore. In 2014 new Daewoo buses fleet were added to the already AC Hino buses fleet, which operates on different routes within Punjab, & KPK. Further in 2018 more Higer buses were imported from China to provide the most luxury environment to the customers.